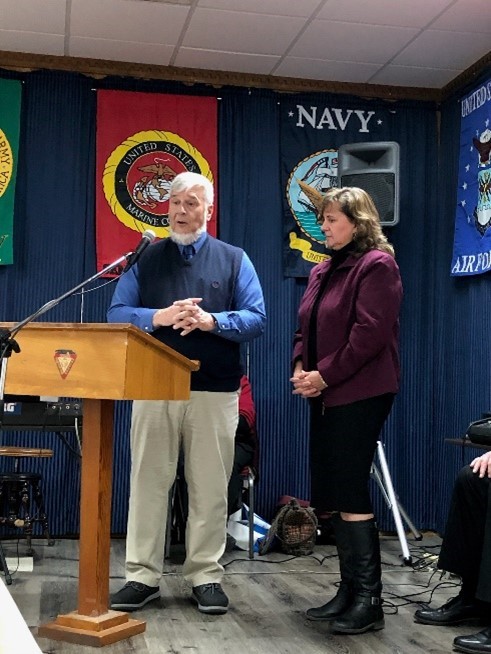 Sometimes you do it right the first time around, and sometimes you have to go back and add to, take away, or change something you started with. In this case, we missed including something that is very important to a proper understanding of where the Covenant Brethren Church stands on the role of women in the denomination.
In the last article, we mentioned that there is nothing in denominational polity or policy that prevents women from serving in leadership. We went on to mention specific women who are currently serving as leaders in the denomination. What we failed to mention is that there are several women currently serving as pastors within the CBC. At the writing of this article there are ten ladies, either ordained or licensed, filling a pastoral role. That makes up about 10% of all licensed or ordained ministers within the CBC. The picture shown below was taken at Karen Grossnickle's ordination service which was performed by Larry Dentler on January 8, 2021.
It needs to be understood, local churches have autonomy in this matter. CBC does not determine local church polity or policy apart from compliance to our statement of faith. On a national level, women are welcome to serve in leadership as the opportunity presents itself.
We understand this is a major question being asked by churches which are seeking entrance into the CBC family and that there has been some misinformation on this matter. We offer these facts for several reasons. We want to clarify the polity and policy of the CBC. We desire to put to rest the concerns of congregations which have received misinformation. And we hope to encourage future participation in nominations and appointments that will impact the leadership of the Covenant Brethren Church.
CBC Publications Committee – Craig Howard, Chair