The Samaritan's Purse project Operation Christmas Child collects shoebox gifts‑filled with fun toys, school supplies and hygiene items—and delivers them to children in need around the world to demonstrate God's love in a tangible way. For many of these children, the gift—filled shoebox is the first gift they have ever received.
Since 1993, Operation Christmas Child, the world's largest Christmas project of its kind, has collected and delivered more than 188 million shoebox gifts to children in more than 170 countries and territories.
Shoebox gifts are collected in Australia, Austria, Canada, Finland, Germany, New Zealand, South Korea, Spain, Switzerland, United Kingdom, and the United States.
Nearly 575,000 volunteers worldwide—with more than 270,000 of those in the U.S.—are involved in collecting, shipping and distributing shoebox gifts.
Operation Christmas Child is a project of Samaritan's Purse, an international Christian relief and evangelism organization headed by Franklin Graham. Samaritan's Purse currently works in more than 100 countries to provide aid to victims of war, disease, disaster, poverty and famine.
When packing a shoebox select a medium to large "wow" item such as a soccer ball with pump or stuffed animal, then fill with other fun toys, hygiene items, and school supplies. Don't forget to also include a personal note and photo—sometimes these are the child's favorite things to receive! Below is an example of a shoebox packed by Diana Duling (Member of Oak Dale Covenant Brethren Church)
Do not include candy; toothpaste; used or damaged items; war‑related items such as toy guns, knives or military figures; seeds; chocolate or food; liquids or lotions; medications or vitamins; breakable items, such as snow globes or glass containers; or aerosol cans.
Shoebox gifts are prepared for overseas shipment at eight major processing centers across the U.S.—Atlanta; Baltimore/Washington; Boone, North Carolina; Charlotte, North Carolina; Dallas/Fort Worth; Denver; Chicago; and Fullerton, California.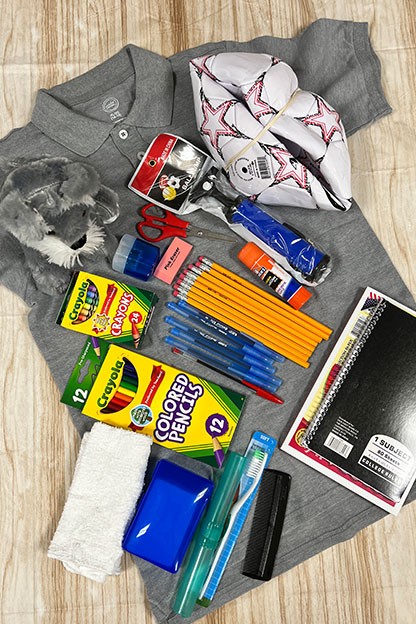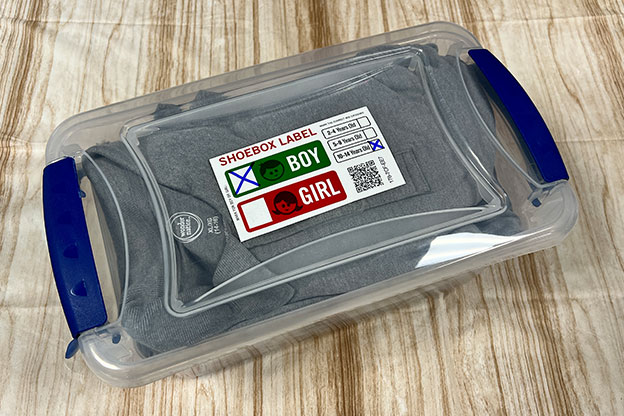 Delivered into the hands of children through local churches, every shoebox gift is an opportunity to share about Jesus Christ and God's love.
Since 2009, more than 26.5 million children who have received a shoebox gift have participated in The Greatest Journey—a 12‑lesson discipleship program. Children learn from trained, local volunteers what it means to follow Jesus and share their faith with friends and family.