Recently my seven year old granddaughter Natalie was getting ready to leave for school. My son John scolded her a bit for dawdling and strongly told her to finish her preparations and get to the car. Natalie got a little bit smart mouthed back to her Dad. John firmly responded, "Young lady, don't give me your attitude!" Natalie stopped, put her hands on her hips and responded to her father, "I'm not giving you attitude … I'm using my confident voice!" Oh my!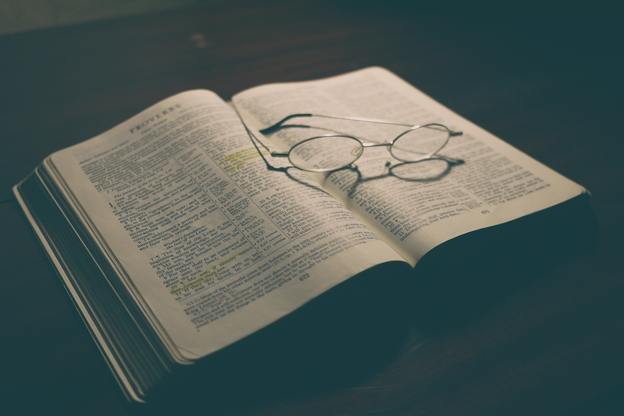 We live in a time when in increasing ways Jesus is denied and His Word, the Bible, is being rejected and ignored. Of course none of this should surprise us, it's all well prophesied in the pages of Scripture. But how do we respond?
There have been times in history when Christians have been aggressive, and unfortunately, sometimes violent towards unbelievers. But we seem to be in a very opposite time today when too many believers seem to be completely silent in the face of active attack on the faith. Be clear! This is a matter of life and death! I'd like to challenge us to wake up! Violence? Never! But to boldly stand up for Christ and His Word … to use our "confident voice" shall we say!
"A truthful witness saves lives, … In the fear of the LORD a person gains strong confidence…." Proverbs 14:25-26 EHV
Are you confident that Jesus is Lord! Are you confident that the Bible is trustworthy, true and unchanging? Are you confident in the blood of Christ as the remission for your sin? Are you confident in the indwelling Holy Spirit empowering you for ministry? Are you confident that Christ is returning?
I love Paul's confidence as he writes to Timothy,
"Yet I am not ashamed, because I know whom I have believed, and am convinced that He is able to guard that which I have entrusted to Him for that day. What you heard from me, keep as the pattern of sound teaching, with faith and love in Christ Jesus." 2 Timothy 1:12,13 NIV
And I love the old hymn by Daniel Whittle based on Paul's words. There certainly are many mysteries of faith! But there is so much that we can have complete confidence in!
I know not why God's wondrous grace, To me He hath made known; Nor why unworthy, Christ in love, Redeemed me for His own.
But I know whom I have believed, And am persuaded that He is able, To keep that which I've committed, Unto Him against that day.
I know not how this saving faith, To me He did impart; Nor how believing in His Word, Wrought peace within my heart.
I know not how the Spirit moves, Convincing men of sin; Revealing Jesus through the Word, Creating faith in Him.
I know not when my Lord may come, At night or noon day fair; Nor if I'll walk the vale with Him, Or meet Him in the air. (Words by Daniel W. Whittle / Music by James McGranahan. Public domain.)
So come on brothers and sisters. Let's stand up boldly for Christ and His Word against attack, denial, mocking, discrediting! And let's stand up for Christ and the Bible with boldness and grace; and strength and love. And let's use our "confident voice."
Jesus Christ is Lord! His Word is flawless!
Larry Dentler – CBC Executive Board member