"Go therefore and make disciples of all the nations, baptizing them in the name of the Father and the Son and the Holy Spirit" (Matthew 28:19, NASB)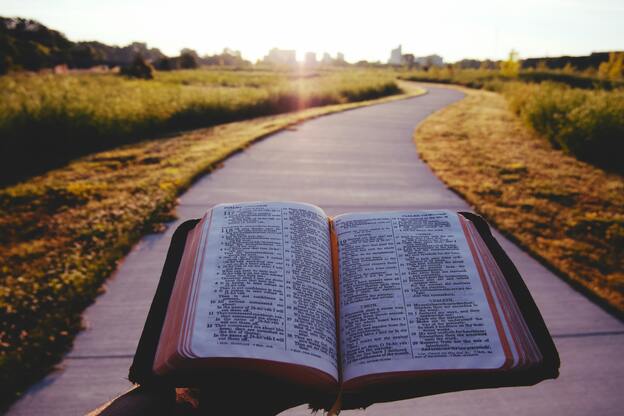 Most of the evangelical preaching crusades, especially the Billy Graham Crusades and the crusades that his family continues, pre-plan each event with the help of local churches and pastors. They do this in order to help a new believer have a local church and pastor to help with their new decision to follow Jesus. In our local churches we encourage pastors and church leadership to teach new believers about the Christian life. The idea is that once a person accepts Jesus, they should have support and guidance in their new path as a Christian.
I remember speaking with a friend years ago, trying to encourage him to come to church, or to find a church where he could attend on a regular basis. He told me that as a child, he was baptized and accepted Jesus, and that was all he needed to do. He did not think that he needed to do anything else in his Christian life. He had his means to go to heaven, so he saw no need to attend church, read and study the bible, or engage in any other Christian activity. Sadly, when we neglect discipleship, we allow others to make the same mistake as this man had made.
The purpose of evangelism is to introduce people to Jesus Christ. With acceptance of Jesus, a person finds salvation. For many, this is the goal of our Christian faith; bring people to Jesus Christ to find salvation. However, with the instructions from Jesus in the Great Commission, the making of disciples is part of the command. With this in mind, salvation is the beginning of our life with Christ Jesus. Discipleship has become our path.
Discipleship is simply to become a student of Jesus. That we have the opportunity to continually learn from Him and teach others as well is exciting. It means to continue to grow in our faith and to become more of the persons that God has created us to be. As the Christian learns, teaches, and walks together with fellow Christians, we all grow closer to Him each day. This is more than being taught, it is a continuous journey where we keep learning more and more of the things of God.
Scott Kinnick – CBC Executive Board member