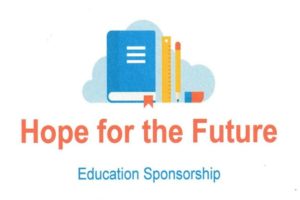 The children of our sister CBC churches in the Congo and Rwanda must pay to attend school.
This financial burden puts these children at risk of not receiving the education they need to thrive. Some live in active war zones and school provides a haven and respite.
So what can you do to help?
Churches or individuals have the opportunity to sponsor the monthly financial requirements for these children. Partner with us to sponsor a child to provide the funds required for their education all the way through elementary school graduation.
Education prices vary from $11-25 a month. When you decide to sponsor a child, you will receive a picture and information of the child as well as a yearly update. Encourage your congregation to be in prayer for your sponsored child and their family.
Partner to provide hope!
"For I know the plans I have for you, declares the LORD, plans to prosper you and not to harm you, plans to give you hope and a future." Jeremiah 29:11
Contact us for more information and to sign up for a sponsorship Jessica Johnson, program coordinator and member Beaver Creek CBC in Knoxville, TN. 865-659-0615 or or ojessesue@gmail.com