In this fast-paced world in which we live, it seems we are forced to be in high gear with everything we are doing. Do we take the time to see and feel the moving of the Spirit of God around us and within us?
I was recently on a mission trip to Guatemala where we were called to take food and Bibles to a remote village. The families in this village greeted us with open arms. Our bags of food would help to support their physical needs for a few weeks. The Bibles, as we told them, could feed them for a lifetime. During the several hours we were with these families, we prayed with them, for them, and over them.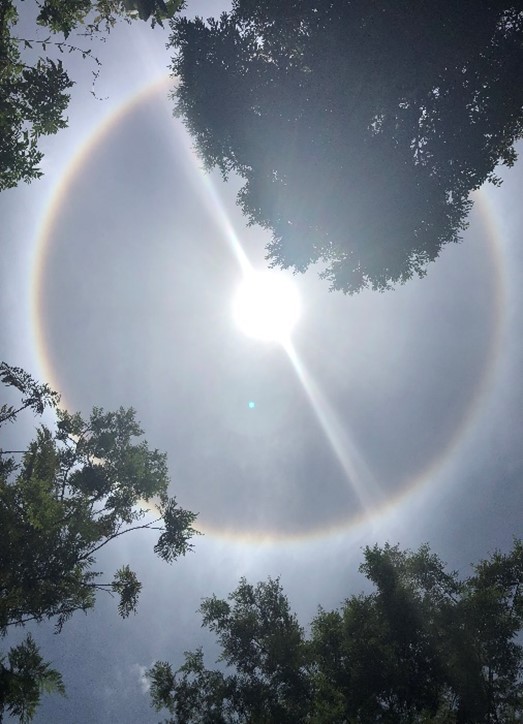 Throughout the time we were praying, a full-circle rainbow in all its radiant colors surrounded a bright sun in a clear blue sky directly over our heads. This full rainbow circling the sun with a mysterious blue dot in it was something no one in the village or on our mission team had ever seen.
Psalm 19:1-2 says, "The heavens declare the glory of God, and the sky above proclaims His handiwork. Day to day pours out speech, and night to night reveals knowledge." Looking to the heavens, we gain insight into God's protective nature and healing touch. The beauty of that celestial portrait could have gone unnoticed if we had been too rushed to look to the heavens and allow the Spirit of the Living God to speak to us, through us, and for us.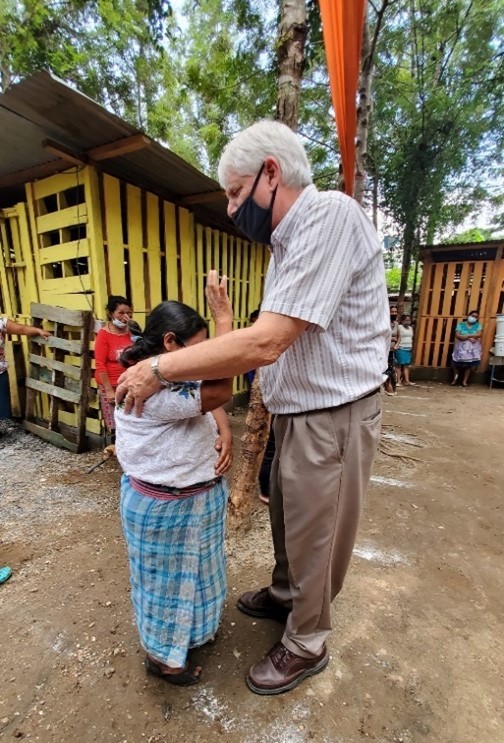 As we spent most of our time with these lovely people in fervent prayer, we felt the moving of the Spirit in a major way. Many of them were in need of healing in some way — spiritually, physically, or emotionally. They would pray in Spanish as we prayed in English. We cried together, laughed together, loving on God and each other.
Yes, this is a very busy time of year, but don't forget to give God time out of your busy schedule, and listen for His still small voice. You may be surprised to discover what you have been missing. It is very important to take time to look around at His creation and worship the Creator with a humble spirit and with an awe for His magnificent works.
Romans 1:20: "For since the creation of the world God's invisible qualities — His eternal power and divine nature — have been clearly seen, being understood from what has been made, so that people are without excuse."
May the Lord richly bless His Children as we look forward to the Epiphany season.
Grover Duling – Covenant Brethren Church Executive Board Chair