My wife, Lou Ann, brought this quote to my attention and I thought it was worth considering for a moment. Garrett Kell, lead pastor of Del Ray Baptist Church in Alexandria, Virginia, said "If you look to circumstances in your life to determine if God loves you, you will continually wonder. But if you look to the cross, you will have no reason to doubt."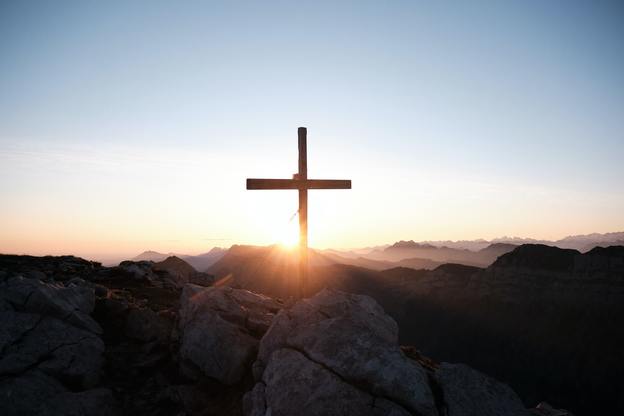 Our society places a high premium on how we feel in the moment. Pleasant circumstances equal a happy life. Unpleasant circumstances equal an unhappy life. Sadly, this same thinking has permeated the church.
As Jesus was concluding His conversation with the disciples in the upper room He told them, "These things I have spoken to you, that in Me you may have peace. In the world you will have tribulation; but be of good cheer, I have overcome the world."
Many Christians live by what I call Circumstantial Theology. If the circumstances of my life please me then everything is alright. If the circumstances don't please me then it is God's job to fix it. But does God ever use hardship, suffering, and trials to accomplish His good work in us? The answer is yes, He does. Consider the following examples.
In Genesis 50:20 Joseph summarized his life saying, "But as for you, you meant evil against me; but God meant it for good, in order to bring it about as it is this day, to save many people alive." Joseph suffered great injustice but God was behind it all, using it for good.
Consider Daniel. As a young teen ripped from his parents, carried to Babylon and forced into the king's service, he surely had cause to wonder about God's care for him. But as you read through the book you discover that his faith in God never wavered. Circumstances, whether pleasant or unpleasant, did not move him from his conviction that God was in control.
We like the victories of the faithful in Hebrews 11:5-35a. But don't forget Hebrews 11:35b-40! These, too, were pleasing to God and enjoyed His blessings, even though they suffered to the point of death.
Of course the single greatest example is Jesus Himself. Was there ever a moment when Jesus failed to please His Father? No, never. Yet He suffered beyond description. Read Isaiah 53 again. The cross of Jesus Christ is the single greatest testimony of God's love and concern for mankind, and especially for His children.
Beloved, I don't like hardships in life any more than you do. I'm not necessarily volunteering to become an example of suffering as Joseph, Daniel, and others were. But I know this; if, in the providence of God, hardships, trials, and sufferings come my way, God has not withdrawn His love or abandoned me. His promises are true and His love is sure. The cross of Jesus proves that God works even in the midst of suffering. I can trust Him regardless of my circumstances.
Roger Myers – CBC Devotional Editor