When I graduated from Fairmont Senior High School in Fairmont, WV, I didn't have a lot of confidence about my future. I was more confused than self-assured concerning my next step in life. I knew my next step was to attend Fairmont State College and take basic college courses. I was a young Christian, but had not really yielded to God's will for my life. I was searching but not seriously thinking about my future. My hope was to move forward, without much real purpose, one day at a time.
In contrast, a couple of weeks ago I had the opportunity to attend the Brethren Bible Institute in Elizabethtown, Pennsylvania. Everyone seemed to be sincerely engaged in the activities and training sessions. The most impressive thing for me was the dedication of these young people (teenagers and early twenties) to their studies and to the Word. When asked to pray in the different prayer circles, they had no hesitation and were very willing to participate, sharing their prayer concerns in detail. They were on fire for the Lord!
I told them on several occasions that they, and other young adults like them, were our hope for the future. These young adults had the joy of the Lord, and were very mannerly. I did not see any situation that needed discipline or correction. After my return home, the following scriptures came to mind as a way of summarizing how I feel about my week at Brethren Bible Institute and the outlook these precious young adults have on life.
Psalm 146:5 "Happy is he whose hope is in the Lord."
Proverbs 23:18 "There is surely a future hope for you, and your hope will not be cut off."
Jeremiah 17:7 "But blessed is the one who trusts in the Lord, whose confidence is in him."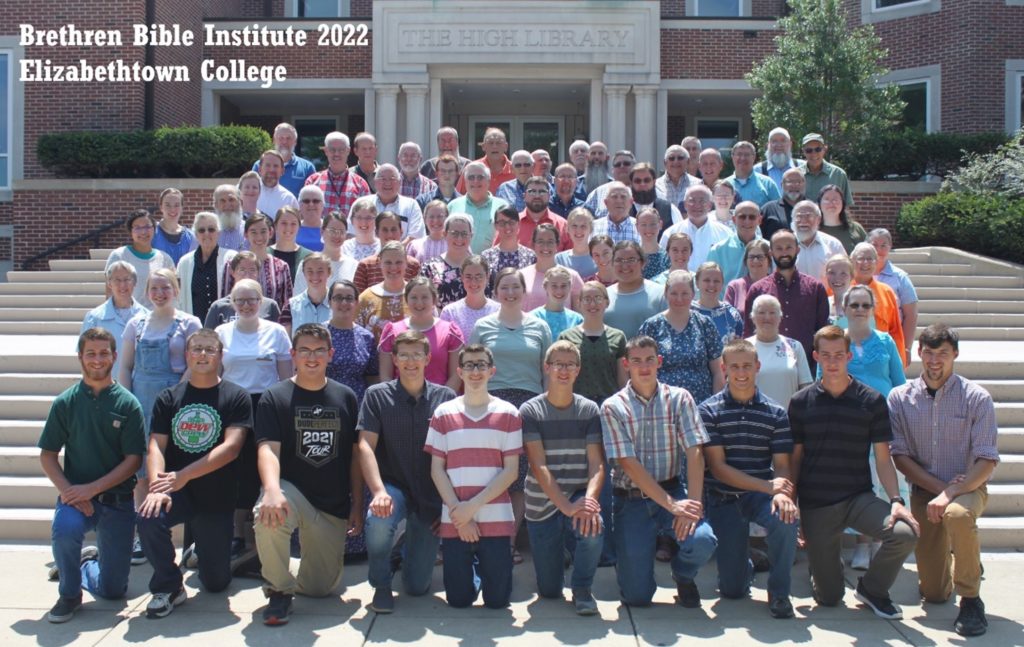 These young adults are way ahead of where I was at their age. I looked around the room in one of the general sessions and thought to myself, I may be in the presence of the next Billy Graham!
My prayer for everyone is that we would have the hope for our future that was so evident in these young Christians. We all need a super blessing of hope in our lives. Hope is what gets us through the darkest night. Hope is the belief that we are not permanently boxed in. Anything minus hope equals nothing.
I would like to end with this scripture for you to consider whenever you have feelings of doubt or hopelessness.
Psalm 62:5-6 "Yes, my soul, find rest in God; my hope comes from him. Truly he is my rock and my salvation; he is my fortress, I will not be shaken."
May God provide you with His blessed hope for your life.
Grover Duling – CBC Executive Board chair