The foundation on which the Church of Almighty God was and is still established is Jesus Christ. Jesus said, "I will build my church and the gates of hell will not overpower it." (Matthew 16:18, God's Word). That truth is firm and sound, flowing from the biblical record. It is so confirming that the song writer Samuel J. Stone put it to paper and wrote, "The Church's one foundation is Jesus Christ, her Lord; She is His new creation By water and the Word: From heav'n He came and sought her to be His holy bride; With His own blood He bought her, And for her life He died." We belong to Jesus Christ if we have confessed that Jesus Christ is Lord and have been baptized into the Church of Jesus the Christ.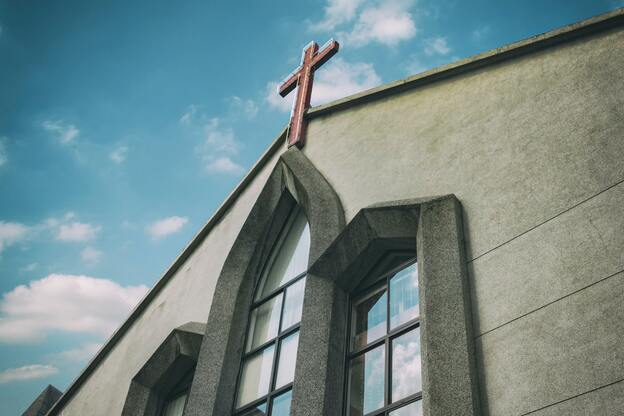 Recently I was drawn to the following thoughts in connection with the Church. In his book What's Right with the Church Elmer L. Towns says, "The church…was meant to do more than any other human organization, because Jesus told His followers to be mountain movers of barriers that block their way: "Say to this mountain, 'Move from here to there' and it will move" (Matthew 17:20, NIV). The church of Jesus Christ should be anti-institutional, anti-establishment and revolutionary. That's because the church is God's institution to challenge the sinful ways of man. As such, the church should be those Christians who form a more righteous way of life and transform the world…"
To transform the world according to Jesus, we must once again hear and believe and live out the words of Jesus from Matthew 28:16-20. "Then the eleven disciples went to Galilee, to the mountain where Jesus had told them to go. When they saw him, they worshiped him; but some doubted. Then Jesus came to them and said, 'All authority in heaven and on earth has been given to me. Therefore go and make disciples of all nations, baptizing them in the name of the Father and of the Son and of the Holy Spirit, and teaching them to obey everything I have commanded you. And surely I am with you always, to the very end of the age." (NIV)
The Church, living and ministering by faith in Jesus, will never be abandoned! Give thanks to God for His faithfulness in standing with the Church, His Church!
Stafford Frederick – CBC Executive Board member