Over the past month, Covenant Brethren Church has been blessed to add two more churches to the CBC family. This continues to be a time of excitement as God continues to confirm the purpose behind calling our denomination into existence. Churches need a "landing" place that hold to the authority of God's word and believe in accountability. As God continues to bring churches into the CBC He is affirming that such a need is real and that He has a ministry for us in this world.
The first church added to the family is the Fairview Covenant Brethren Church near Oakland MD. They will join the Central Allegheny Region which is excited to welcome them. This church is pastored by Sam Moon who received his ordination certificate the same day that the church received its covenant agreement. CBC Executive Board Chair Grover Duling presented these documents to them and welcomed them into the family.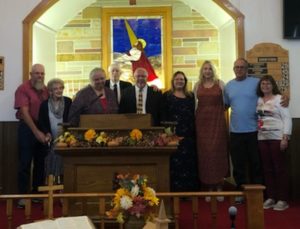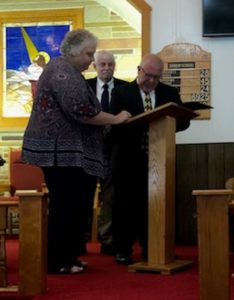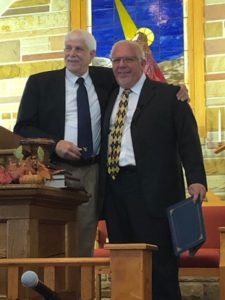 The next church to become a CBC member is the Calvary Covenant Brethren Church in Winchester, VA. This church is pastored by Johnathan Martino who received his ordination certificate that same day. CBC Executive Board members Grover Duling and Jim Myer made the presentation with the participation of church board chair Don Cain. We are excited to see this church added to the CBC and to add their gifts and talents to the denomination. God knows our needs and is bringing the people and churches into the denomination to fill those needs, expanding our fellowship and ministry opportunities. We rejoice in the addition of these two new church families and praise God for the mission of the Covenant Brethren Church.