Ephesians 6:18a "With all prayer and petition pray at all times in the Spirit"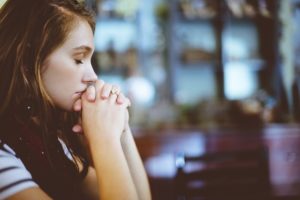 To say that prayer is an important part of the Christian life, is an understatement. It is a necessity. The Bible reminds us that we need to include God in every aspect of our lives. Paul instructs us to always pray in the Spirit. This helps us to be aware of our complete dependence on God.
When Jesus tells us in Matthew 6:8 that our Heavenly Father knows what we need even before we ask, then we may ask, "Why pray? God will give us what we need." However, considering His teaching on how to pray and Paul instructing us to always be in prayer, I am led to think that God wants us to pray because He wants to spend personal time with each of us, His children. This is an amazing thing to think about; that the Almighty, the Creator of all creation would want to spend time with us individually. With all He does, He has time for each of us.
Prayer helps us to not only know about God, but to know Him personally. It helps us learn to rely on His power and understanding. The gift of prayer time with God is an awesome privilege given to His children.
Blessings,
Scott Kinnick – CBC Executive Board member