Since the beginning of 2020, it seems to me like Satan is running in overdrive. Our society is being pushed to redefine things like creation, marriage, sexual relationships, and even gender. New fronts like transgender rights and critical race theory are being forced into our schools. Unfortunately, most of this false teaching is targeting our children. Evil usually targets the most vulnerable. The attacks seem so large and seem to come so fast that many believers feel helpless and don't know what to do. But we are not helpless. Rather, we have the most powerful weapon to fight back with, namely, the Word of God.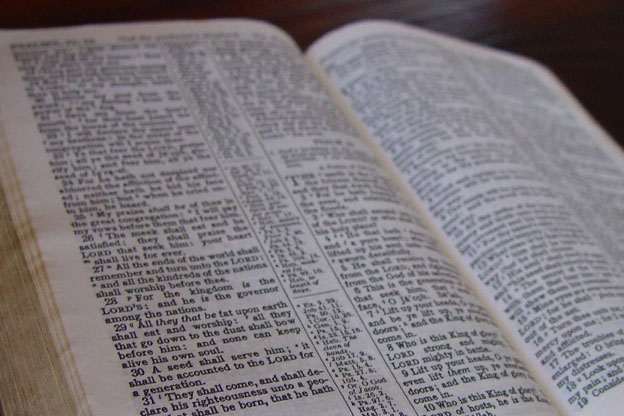 Ephesians 6:17 says, "Take the helmet of salvation and the sword of the Spirit, which is the Word of God." There is power in the Bible for us. Paul describes it as our sword. Using a sword requires responsibility, and it is important to understand the battle that we fight.
In Ephesians 6:12 we read, "For our struggle is not against flesh and blood, but against the rulers, against the authorities, against powers of this dark world and against the spiritual forces of evil in the heavenly realms." And in 2 Corinthians 10: 4-5a Paul writes, "The weapons we fight with are not the weapons of the world. On the contrary, they have divine power to demolish strongholds. We demolish arguments and every pretension that sets itself up against the knowledge of God."
We have the power to demolish strongholds. It is time we take our swords, read our Bibles, apply it to our lives, and let it train us in righteousness. We need to use our swords for God's purposes and protect the vulnerable. When Satan opposes us, accuses us of forcing our religion, or calls us racist, we must not back down. For the Bible is more than just what we believe, rather it is the "Sword of the Spirit – the Word of God".
What a wonderful God who reveals Himself to us with His Word and includes us in His purpose.
Jim Nolt – CBC Executive Board Member