Recently, the Covenant Brethren Church had the joy of adding two new congregations to our number in the same day. On June 5, 2022 the day started by adding Capon Chapel to the Covenant family. Grover Duling was there to present the church with its Covenant agreement. Pastor Chris Leatherman received his CBC ordination, and both congregation and pastor were welcomed into the denomination. It was a morning filled with joy and expectation as the church proudly displayed their new name, Capon Chapel Covenant Brethren Church, on the screen at the front of the sanctuary.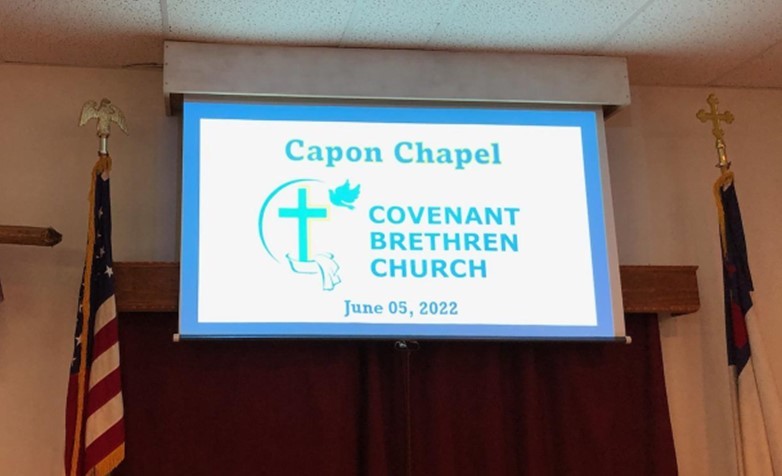 The second church added later that evening was the newly formed New Life Covenant Brethren Church near Harrisonburg, Virginia. This is a new congregation meeting in an old Methodist church that is privately owned and still under renovation. There was an air of excitement from the time that Randy and Christy Cosner, Grover Duling, and Craig Howard arrived. Randy brought a powerful message on the importance of stepping up in service to Christ. Then Grover presented them with their Covenant agreement, and Craig lead in a prayer of blessing for the church and the future God has in store for them.
In all, it was a wonderful day of blessing and growth for the Covenant Brethren Church as this pair of wonderful churches was added to our ranks. Pray for these two new churches God has added to our numbers and for many other churches currently considering joining.
Craig Howard – CBC Publications Committee