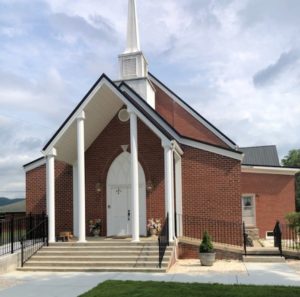 Recently, Grover Duling, Covenant Brethren Church Executive Board chair, was traveling to Tennessee on vacation. Before they left, his wife asked him if there was a Covenant Brethren Church in the area that they could visit. Grover contacted Scott Kinnick, CBC Vice-chair and Executive Director of the Southern Region, and asked if there was a CBC church near to where they would be staying. Scott informed him there was a CBC church about an hour away, and he would be happy to meet them there on Sunday morning for worship and fellowship. They met at the Mountain Valley Covenant Brethren Church in Greeneville, TN where they were welcomed with open arms. The service was inspiring and the fellowship was sweet. Members of the church even blessed them by taking them to lunch after the service.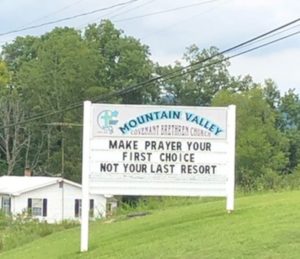 It is interesting how often people miss opportunities like this when they go on vacation. They tend not only to take a vacation from their jobs but to take a vacation from God and worship at the same time. They forget that just because they are not worshipping in their own church on Sunday morning, it doesn't mean they can't be in another church.
In seeking the blessing of a vacation they miss the blessing of fellowship. But traveling for vacation can give them a special opening to meet more of the family of God and to become familiar with another Covenant Brethren Church family.
Grover and Scott found that blessing in an unplanned visit to a Covenant Church and they are glad they did. You can discover that same blessing when you travel, too!
Craig Howard – CBC Publication Committee