On Thursday, May 5th, our nation will observe a National Day of Prayer. The theme established by the National Day of Prayer Task Force for this year is Exalt the Lord Who Has Established Us. It is based upon Colossians 2:6-7 which reads, "As you therefore have received Christ Jesus the Lord, so walk in Him, rooted and built up in Him and established in the faith, as you have been taught, abounding in it with thanksgiving."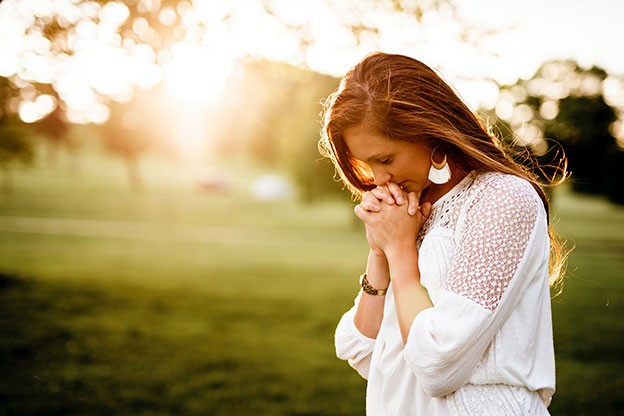 Our nation has a long history, going all the way back to General George Washington and the days of the struggle for national independence, of calling out to God in times of need and crisis. Certainly the current needs of our nation are great. We are facing spiritual, moral, and ethical crises of tremendous proportions.
Please join fellow believers in interceding before God's throne for our nation, especially on May 5th. Here are just a few ideas for prayer.
Confess sin, both personal and national sins – Daniel 9, Ezra 9, Nehemiah 9
Pray that God's name will be regarded as holy by all people and especially by those who claim to know Him – Matthew 6:9
Pray that God's kingdom would come soon – Matthew 6:10
Pray for our President, Vice President, House and Senate members, Supreme Court members and for all other federal, state, and local officials. Pray especially for their salvation – 1 Timothy 2:1-4
Pray for those who are enemies of Jesus Christ and His people – Luke 6:28
Pray that believers will live a life worthy of the calling which we have received – Ephesians 4:1-2
Pray for pastors, missionaries, and others who are called of God to lead His people – Ephesians 6:18-20, Colossians 4:2-4
Pray that God will send us out into the harvest field – Matthew 9:38
Of course this is not an exhaustive list and you should feel free to add your own prayer topics to it.
Please don't let this opportunity for us to unite in humility and contrition, beseeching God's mercy and forgiveness upon ourselves, our churches, our communities, our leaders, and our entire nation. The times in which we live may look dark and foreboding, but who can tell what God may be pleased to accomplish through the prayers of His children.
Join with a group of believers in your area – or better yet, plan for a prayer service at your church, home, school, or place of business and invite others to join you! Take the lead and pray!