Maranatha is one of our newest congregations in the Covenant Brethren Church and it is also the greatest distance from our headquarters in Fairmont. In fact, it isn't even on the North American continent. Maranatha is located in the Democratic Republic of the Congo in Africa.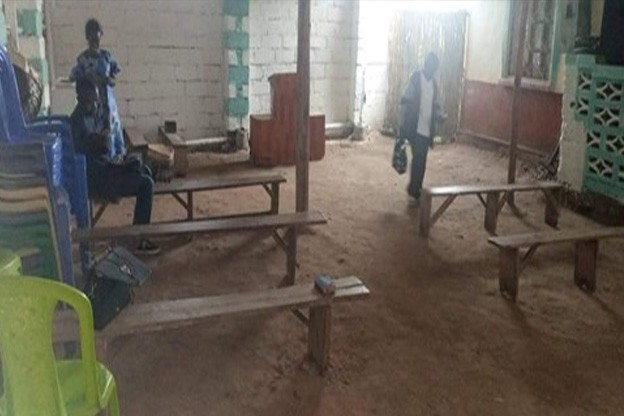 This congregation has shown interest in the CBC since its inception. They were initially connected with Scott Kinnick who, at the time, was the District Executive of the Southeast District COB. Scott stayed in contact with the congregation's pastor, Pastor Lewis, through email and Facebook. As Scott shared articles and messages from the CBC Facebook page, Pastor Lewis became interested. Before long, he and his church were seeking to join the CBC. They have followed the development of the denomination online and through emails and have contacted the denomination repeatedly seeking a place in the CBC.
Grover Duling initially stated that the Executive Committee was trying to wait until we had an overseas ministry program in place before receiving them into the CBC. But at their insistence, and being in complete agreement with the denominational statement of faith, they applied and were accepted into the CBC family.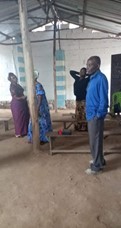 They have also informed us that there are several other congregations in their area that may want to join CBC. Although an overseas program for the denomination is still in development, we realize that the acceptance of the Maranatha congregation is going to put this need on a faster track. CBC looks forward to developing a relationship with them and other churches in the DRC as we work together to share the uncompromised Word of God at every opportunity the Lord provides. It is exciting to see the doors the Lord is opening as CBC remains faithful to the accountability of the Word of God and to the command to share the message of the Gospel of Jesus Christ, our only Lord and Savior and only mean of salvation, with our world.
The photos give you an idea of what God is doing among His people in Congo. While we don't know the names of the people pictured here, we rejoice at the vitality of this congregation and all of the children present. We hope you enjoy these pictures as well. In the near future we will provide an address where you can write cards or letters of encouragement to this church.
Craig Howard – Structural and Regional Development Committee