1. Browse to the ministry training website and login.
https://training.covenantbrethren.org/
2. After you have logged in, browse to your course.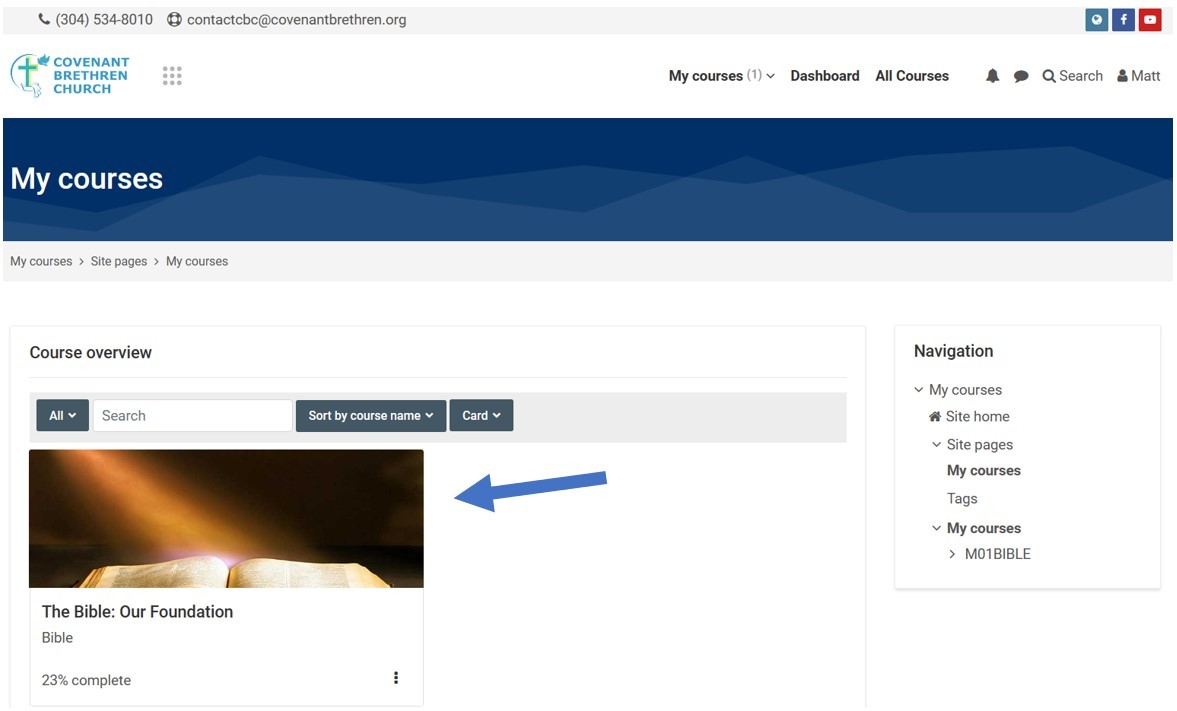 3. Click on the quiz you want to take.


4. Click on "Attempt quiz" to start the quiz.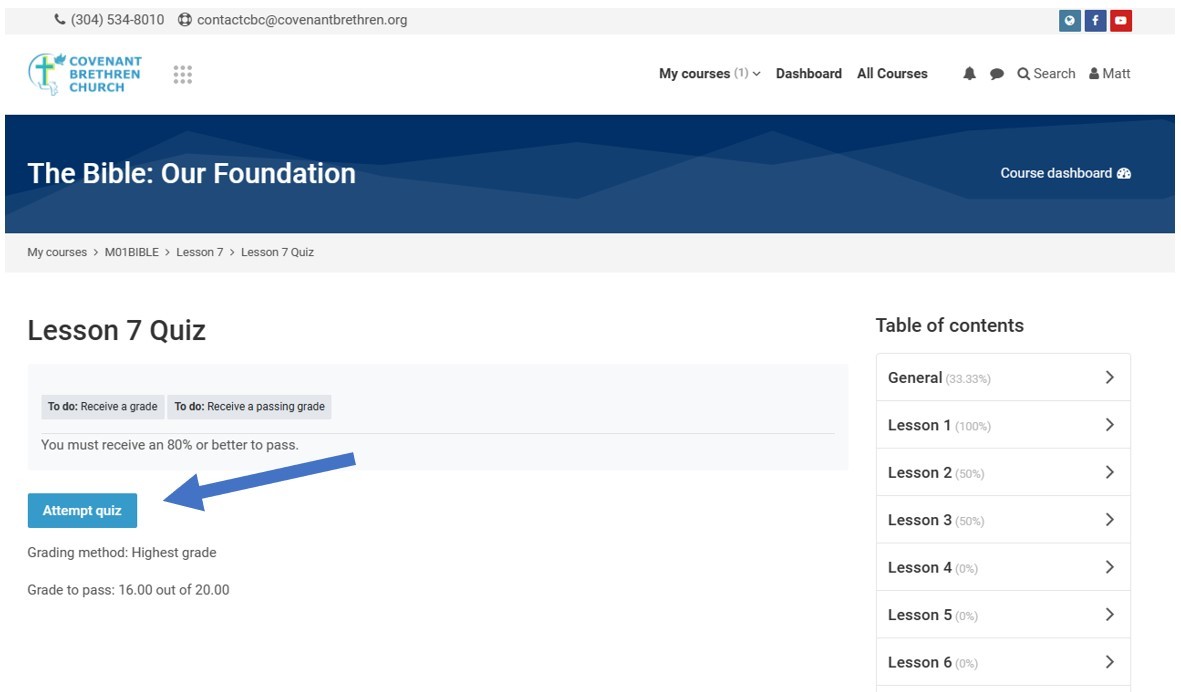 5. Answer all of the questions, and click "Finish attempt.." at the bottom of the quiz.


6. Another page will load with a summary of the questions that you answered. Click on "Submit all and finish" to submit your quiz.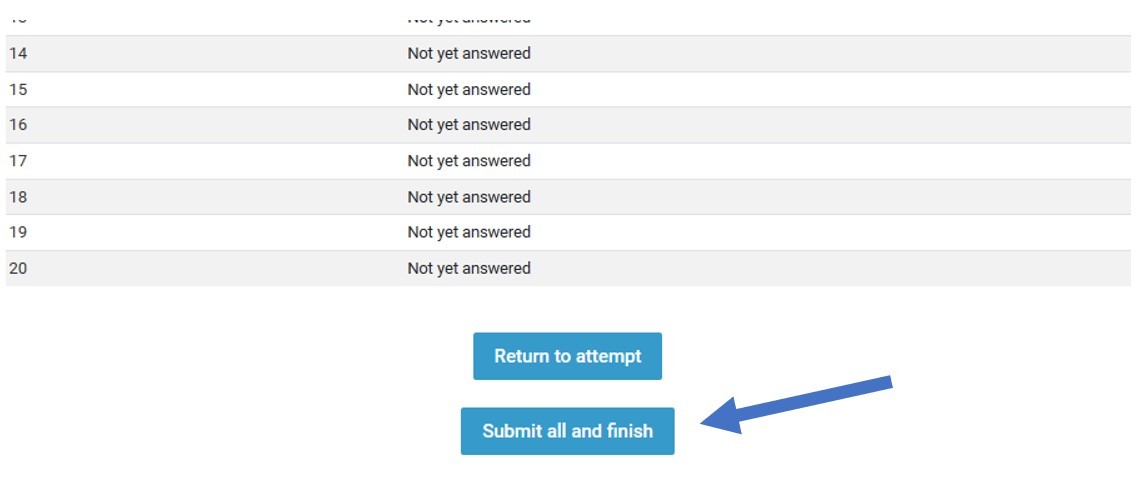 7. A final page will then load with your quiz results and answers.